Skip to Content
Dedicated to Protecting Your Family with Custom Home Security Solutions
Tailored AV LLC offers custom home security solutions to protect your home and family by using state-of-the-art digital technology in the Atlanta area. Today's surveillance cameras allow you to monitor your home security in ways you've never imagined. You'll be able to see everything clearly thanks to our digital cameras' high-definition video and infrared night vision. You can also remotely check in on your property with the ease of an app installed on your smartphone or tablet that allows you to view your surveillance cameras wherever you are. Feel even safer with extra layers of protection by taking your home security up a notch with the combination of surveillance cameras and an alarm system.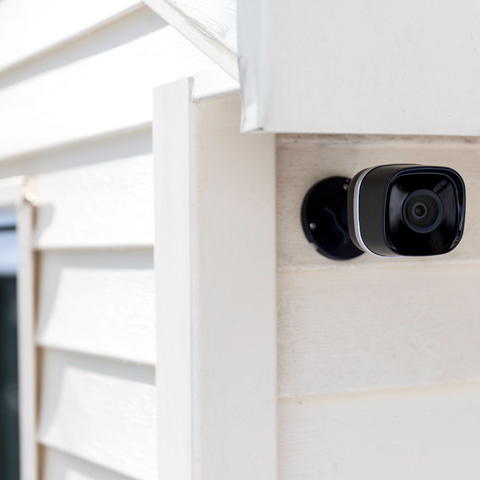 How Surveillance Cameras Help Add Value to Your Home
You may be asking yourself why you should invest in high-tech surveillance cameras for your home. Here are a few ways our surveillance cameras will help you add value to your home:
Home Insurance Discounts – Adding an alarm system and/or surveillance cameras can help you decrease your monthly home insurance premiums by as much as 20 percent. Contact your local insurance provider for more details.
Added Curb Appeal to Buyers – Buying a home with extra security features is preferred by most people looking to invest in a home. Whether you've added surveillance cameras, motion detectors, or carbon monoxide sensors, you're more likely to get your desired asking price.
Peace of Mind – There's really no value you can place on the peace of mind having a home security system will give you. Feel secure knowing your home is safe no matter where you are.
An Eye on Pets/Children – In addition to monitoring your home, surveillance cameras also allow you to keep a watchful eye on pets and children while you're at work or the store.
Request a Free Consultation in Your Roswell or Atlanta Home
Deter unwanted persons from entering your Roswell or Atlanta property today with the presence of surveillance cameras expertly placed and installed by Tailored AV LLC. During your free, personalized initial consultation, we'll take the time to better understand your home security needs to provide you with a customized solution tailored to your lifestyle and budget. Contact us today to schedule an appointment to get started. Our team is experienced and highly trained to provide you the best possible home security solutions at competitive prices.
Enhance Your Lifestyle
with a Tailored Audio / Video System